On-Demand Webinar – Put an end to MRI cancellations and delays through effective patient safety screening
Failing to adopt an effective pre-MRI patient screening process leads to costly exam cancellations and rescheduling, and delays to patient care.  This  webinar explores how to implement effective pre-MRI patient-screening with the objectives of maximizing safety and minimizing exam cancellations.
Join MRI Safety expert Tobias Gilk as he explores how every MRI facility can attain these goals.  The webinar includes:
The value of effective patient prescreening
How to optimize the different elements of the safety screening process
Case-study examples of process improvement
The webinar concludes with a "live" Q&A session
The webinar is recommended for all those working in or managing MRI facilities, so please forward this invitation to relevant colleagues.
Our Speaker: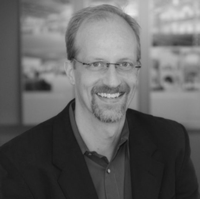 Tobias Gilk, MArch, MRSO (MRSC™), MRSE (MRSC™)
Founding Principal, Gilk Radiology Consultants
Consultant to Metrasens
Tobias is a founding board member of the American Board of Magnetic Resonance Safety (ABMRS), and Special Consultant to the American College of Radiology (ACR) MRI Safety Committee. He is a globally-recognized authority on MRI safety, having been invited to present at such international meetings as the International Society for Magnetic Resonance in Medicine (ISMRM), International Congress on Radiation in Medicine (ICRM), Radiological Society of North America (RSNA), and most recently at the Indian Radiological and Imaging Association (IRIA) annual meeting.